A Note from Keith's Family - October 2013
some people reading this message will already know of Keith's death on Tuesday 15th October, from a sudden and completely unexpected heart attack. We realise, however, that there will be many who knew Keith but have not heard this sad news so we've put this note on his website.
Donations in his memory may be made to Friends of the Earth via www.justgiving.com/keithsagar .
Melissa, Ursula and Arren Sagar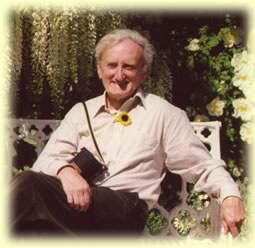 Autobiography
I was born in Bradford (only ten miles from the Bronte Country and the Hughes Country) in 1934, and educated at Bradford Grammar School and King's, Cambridge, where I read English.
My first job was as Administrative Assistant in the Extra-Mural Department at Leeds University, where I began my Ph.D. on Lawrence. In 1959 I became WEA Tutor-Organizer for North-East Derbyshire, and lived in Chesterfield for four years (close to the Lawrence Country).
I was awarded my Ph.D. in 1962, and the following year I moved to the Ribble Valley as Resident Tutor for Northeast Lancashire for the Extra-Mural Department at Manchester University. In 1966 I published the first of over twenty books, most of them on D.H.Lawrence or Ted Hughes. In the 1970s I made lecture tours in the United States almost every year.
In 1981 I married Melissa Partridge, and we bought a house halfway up Pendle overlooking the Ribble Valley. In the 1980s I was sent by the British Council on lecture tours in Yugoslavia, India and China. Our children, Ursula and Arren, were born in 1985 and 1987. In 1995 Manchester University, which had awarded me a Readership in English Literature in 1984, threw me out seven years early for teaching the Western canon. Since then I have continued to write, to teach for the WEA, and to direct an annual theatre course in London. For several years I bred and photographed endangered Australian finches in a large octagonal aviary which Ted Hughes called my 'stately pleasure dome'; but since our move to Clitheroe in 2004 I have preferred the plentiful wild birds in our large wooded garden. In 2005 I received the Harry T. Moore Award for Lifetime Achievement in Lawrence Studies. In 2006 I was appointed to a Special Professorship in the School of English Studies at Nottingham University, where I shall work mainly in conjunction with the D.H.Lawrence Research Centre.
Principal books


The Art of D.H.Lawrence, Cambridge University Press, 1966.

Hamlet, Basil Blackwell, 1969, rev. 1983.
Between 1971 and 1982 I edited the following Lawrence titles for Penguin:


The Mortal Coil and Other Stories


The Princess and Other Stories


Selected Poems


Sons and Lovers


The Complete Short Novels (with Melissa Partridge).

Ted Hughes, Longman for the British Council, 1972.

The Art of Ted Hughes, Cambridge University Press, 1975, rev. and extended 1978.

Ed. The World Encyclopaedia of Tropical Fish, Octopus Books, 1978.

D.H.Lawrence: A Calendar of his Works, Manchester University Press, 1979.

The Life of D.H.Lawrence, Methuen, 1980.

The Reef and Other Poems, Yorkshire Arts Association, 1980. (now included in Risk)

Ted Hughes, Profile Books, 1981.

Ed. D.H.Lawrence and New Mexico, Peregrine Smith, 1982.

Ed. A D.H.Lawrence Handbook, Manchester UP, 1982.

Ed. The Achievement of Ted Hughes, Manchester UP, 1983.

(With Stephen Tabor) Ted Hughes: A Bibliography, 1946-1980, Mansell, 1983. (Awarded the Library Association's Besterman Medal).

D.H.Lawrence: Life into Art, Penguin and Viking, 1985.

Ed. (with James T. Boulton) The Letters of D.H.Lawrence vol.VII, Cambridge UP, 1993

Ed. The Challenge of Ted Hughes, Macmillan, 1994.

(With Stephen Tabor) Ted Hughes: A Bibliography, 1946-1995, Mansell, 1998.

The Laughter of Foxes: A Study of Ted Hughes, Liverpool University Press, 2000. Second ed 2006

D.H.Lawrence's Paintings, Chaucer Press, 2003.

The Life of D.H.Lawrence Chaucer Press, 2003.

Mola [Collected Poems], Arrowhead Press, 2004

Literature and the Crime Against Nature, Chaucer Press, 2005

D. H. Lawrence: Poet, eBook, Humanities eBooks, 2008

Art for Life's Sake, Essays on D. H. Lawrence 1962-2008, New Ventures, 2009.
I have also contributed chapters to many books, and published dozens of articles, many of them in the D.H.Lawrence Review.

site created by The Word Pool