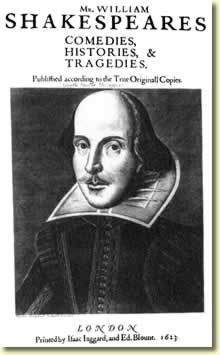 Reading Shakespeare
Preface
For the last few decades Shakespeare criticism has been dominated by the 'new approaches' generated by post-modern critical theory. It is not my intention in these essays to support, oppose, or even consider any of these approaches. The word 'approach' suggests the first stage in any encounter with a text. But it seems to me that all approaches, including my own ecocritical approach, are invalid unless preceded by an adequate reading of the text. A Shakespeare play cannot be read like a tabloid newspaper, not because it is written in an archaic language, but because it is written in a poetic language which has to be learned - learned in order to read Yeats or Eliot or Ted Hughes, just as much as to read Shakespeare. Few students today, it seems, are taught to read poetry or poetic, imaginative, prose, because their teachers either cannot see the need or cannot do so themselves. Even some Professors of English and published critics are in this sense illiterate.
The only valid first approach is to read the text with open-minded attention, suspending one's own beliefs in order to enter fully into the imaginative world of the writer. For those willing to give Shakespeare this kind of attention, he remains the most expressive writer of English.
This open, receptive approach, collaborating with the writer in the creative act, is precluded by most of the new approaches, which insist on the primacy of an agenda which the reader brings to the work from elsewhere over the work itself, an agenda usually deriving from the simplistic fundamentalist tenets of political correctness, or from the pronouncements of some fashionable infallible guru. Readers who believe that they already know the answers to the questions addressed by the writer, are wasting their time.
The essays which follow vary considerably in length and pitch. Many of them were originally written as talks designed to help A-level students (and their teachers) with this first stage of reading and understanding which must precede and underpin any subsequent criticism. Some are the product of forty years of teaching Shakespeare in adult education. A few are more fully developed readings intended for publication. Only two of them have actually been published (A Midsummer Night's Dream and King Lear in the Theatre). Some of the material in these essays will also be found in the three chapters on Shakespeare in Literature and the Crime Against Nature on another page of this website. For a much fuller account of Hamlet see Keith Sagar, Shakespeare:Hamlet (Basil Blackwell 1969, revised 1983).
Each chapter can be downloaded free using either Word or pdf.
Contents
site created by The Word Pool